Financing from your next home project
WE PARTNER WITH SEVERAL REPUTABLE FINANCING PARTNERS IN ORDER TO MAKE THE EXPENSE OF BEAUTIFYING YOUR SPACE A LITTLE EASIER.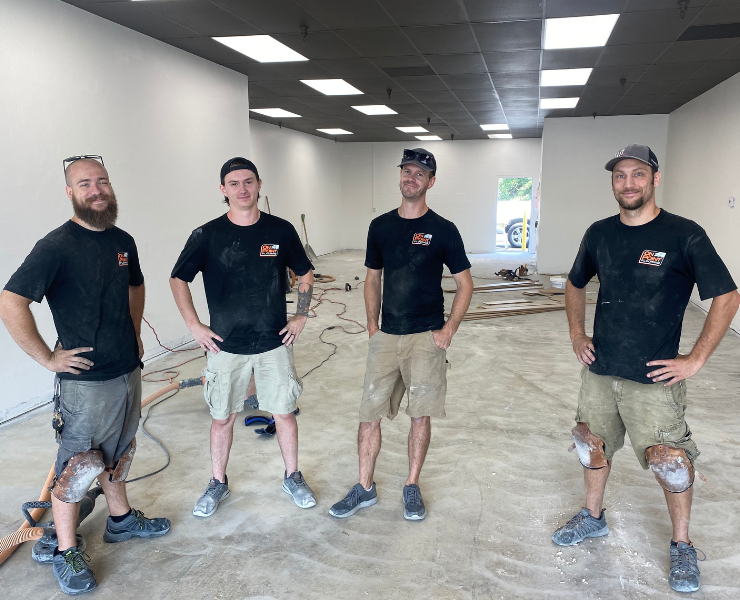 We'll take care of everything, from start to finish.
Trusted pros for your next flooring project.
If you don't see your area listed below feel free to contact us. We are happy to schedule appointments at our showroom in Granite Bay CA.
With years of experience and an eye for detail, On Point Flooring considers the vital elements of your specific environment: moisture levels, humidity, and even dryness in order to select the perfect type of flooring tailored to you. On Point pays attention to the smallest of details and takes pride in creating a final product that will stand up against any issue that could arise. 
With over 30 years of experience, On Point promises top-notch removal and installation services for commercial and luxury spaces alike. From small projects to large-scale renovations, On Point will be there every step of the way with expert advice, unbeatable craftsmanship, and a commitment to client satisfaction – ensuring you get your dream floors at an affordable price.
On Point Flooring delivers superior craftsmanship and personalized service to every customer. On Point also understands that having a professional floor installation is about more than just aesthetics; it's about protecting your property and making sure that your floors are installed correctly so they can last for years without cracking, buckling, or sagging. 
Schedule A No-Obligation Estimate
SEE WHY ON POINT FLOORING IS THE SACRAMENTO AREA'S MOST TRUSTED FLOORING CONTRACTOR
What's Our Customer Saying
the best choice for your next flooring project
We understand the importance of getting the right flooring product for your home. We work with a variety of brands to ensure that you are getting the best quality material for your home.