Residential Flooring Contractor 
With more than 60 Years of flooring installation expertise in Newcastle, CA
#1 Flooring Contractor in Newcastle, CA
Welcome to our world of exceptional flooring solutions. On Point Flooring is a premier provider of flooring services, dedicated to elevating the aesthetics and functionality of your spaces. With a commitment to quality, our team of skilled floor contractors in Newcastle, CA brings a wealth of experience to every project. 
Whether you're seeking a stylish upgrade, reliable repairs, or a complete transformation, we've got you covered. We have both commercial flooring contractors and residential flooring installation contractors, and we look forward to delivering outstanding flooring results tailored to your unique needs and preferences.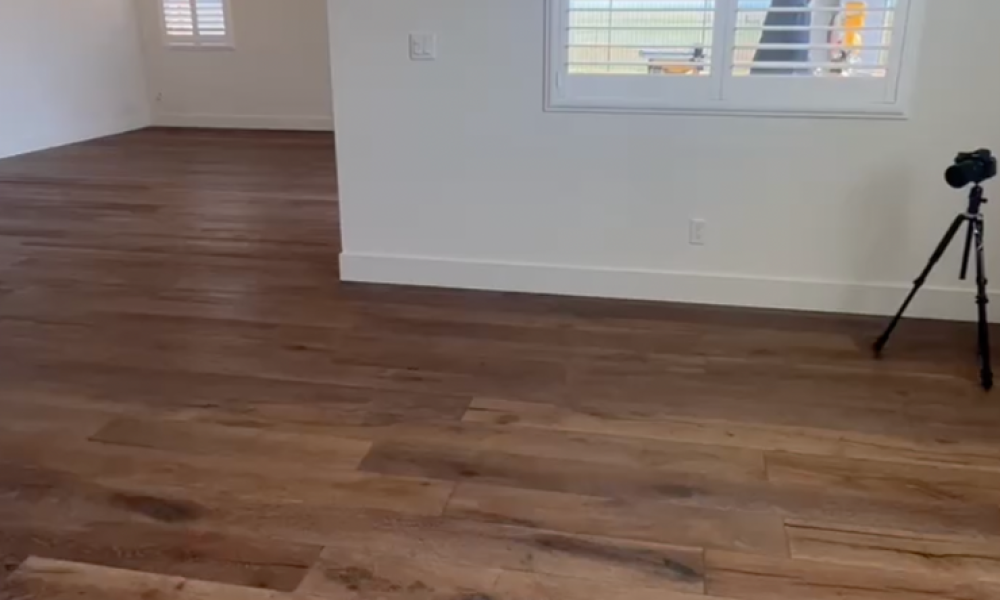 Unleash the Beauty of Your Floors
On Point Flooring specializes in providing top-notch flooring services in Newcastle, CA. With a solid reputation for excellence, we specialize in providing top-notch flooring services that transform spaces and enhance aesthetics. Whether you need carpet installation, carpet flooring, wood flooring installation, vinyl flooring contractors, or laminate flooring contractors, we ensure the highest level of craftsmanship and quality materials. Our epoxy garage floor installers also offer epoxy flooring services.
We take pride in offering a diverse range of flooring options, from hardwood and tile to laminate and carpet, catering to various styles and budgets. Customer satisfaction is at the heart of our mission, and we strive to exceed expectations with every project in Newcastle, CA, delivering not just floors but quality craftsmanship and lasting beauty.
Benefits of Hiring a Flooring Contractor
Flooring contractors are skilled professionals with years of experience, ensuring high-quality installations and repairs.
They can recommend the best flooring materials for your specific needs and budget.
Contractors ensure precise measurements and flawless installation, avoiding costly mistakes.
Hiring experts reduces the risk of errors, saving you time and money in the long run.
Access to Quality Materials
They have access to a wide range of flooring options, including premium materials at competitive prices.
Professional installation can enhance your property's value and aesthetics.
Many contractors offer warranties, providing peace of mind for future repairs.
They handle necessary permits and ensure installations meet local building codes.
Contact Our Newcastle's Flooring Solutions
Consultation and Assessment
We begin with a thorough consultation to understand your needs and preferences. At On Point Flooring, our experts assess your space in Newcastle, CA to recommend suitable flooring options.
After the consultation, we provide you with a detailed proposal, including cost estimates and project timelines, ensuring transparency and clarity.
Professional Installation
Our skilled flooring contractors handle the installation with precision, using high-quality materials, and adhering to industry standards for a flawless result. Whether you need an epoxy garage floor or a wood floor, our team can handle everything.
Our floor installation contractors offer post-installation inspections to guarantee the quality and durability of your new flooring in Newcastle, CA. Your satisfaction is our top priority, and we stand by our work.
With decades of experience in the industry, our flooring contractors boast unparalleled expertise, ensuring your project is handled by seasoned professionals who deliver exceptional results.
We tailor our services in Newcastle, CA to your unique needs, offering personalized flooring solutions that match your style, budget, and timeline while maintaining a keen eye for detail.
We prioritize quality at every stage, from material selection to installation, guaranteeing a final product that's not just beautiful but also built to last, backed by industry-leading warranties.
Customer-Centric Approach
We offer transparent communication, flexible scheduling in Newcastle, CA, and responsive support, making your experience with us smooth, enjoyable, and stress-free.